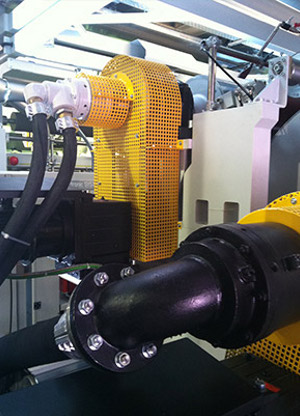 About company
Since 1933, Kadant Johnson has specialized in the design and manufacture of rotary joints and precision unions and in the integration of these products with systems and services. Johnson-Fluiten integrates 40 years of Fluiten's mechanical seal expertise and application knowledge with Kadant Johnson's advanced research and development capabilities and global sales and service network to provide our customers with a broad product and service offering worldwide.
Rotary joints provides a mechanical seal between a stationary feed pipe and a rotating mechanical unit (shaft, calendar, reel, hydraulic cylinder, etc.) to deliver a specific media like (water, steam, thermal oil, hydraulic oil, antifreeze, cutting fluid, emulsion, air, etc .).This process allows us to heat, cool and provide the perfect heat transfer between rotating units so as to prepare them for the ideal working temperature.
In addition to rotary unions, Kadant Johnson also supplies auxiliary products, such as vacuum breakers, flexible metal hoses, sight flow indicators, steam and air separators, and pressure-powered pumps.